Crack Word password
In case you've lost or forgotten a password to an Microsoft Word document there's only one thing we can tell you: Crack Word password!


What to begin with? With the most important: Choose the functional tool.
With our solution - Accent WORD Password Recovery you get are the three attack types for cracking ms word passwords:
Brute force attack
Masked brute force attack
Dictionary Attack
And some advanced features.
Password recovery
Crack Word password to modify instantly. That's the peculiarity of Microsoft Word protection. We know about it and you get the most of it.
In order to crack Word Password to Open it'll require the total power of your computer and our exquisite solutions:
Automated password recovery
Configurable password recovery scenarios
Password mutation rules
Solutions
So, we offer you the line of Microsoft Office password cracking solutions:
Accent WORD Password Recovery for Microsoft Word 95-2013 documents only
Accent OFFICE Password Recovery for all the above mentioned formats (Access-Excel-PowerPoint-Word & OpenOffice)
And remember: In case you forgot your passwords for your doc/docx files – you can try to crack Word password!
Take a look at our "all-in-one" Accent OFFICE Password Recovery tool: recover lost or forgotten password to documents created in the latest versions of main Microsoft Office applications: Microsoft Access, Excel, PowerPoint and Word.
Quick Info
Latest version: 23.03 от 1 Марта 2023
support for Microsoft Word 2021 documents
internal code enhancements
full Windows 11 compatibility
Size: 7652 Kb
:

Windows 11/10 and earlier versions of Windows
Screenshots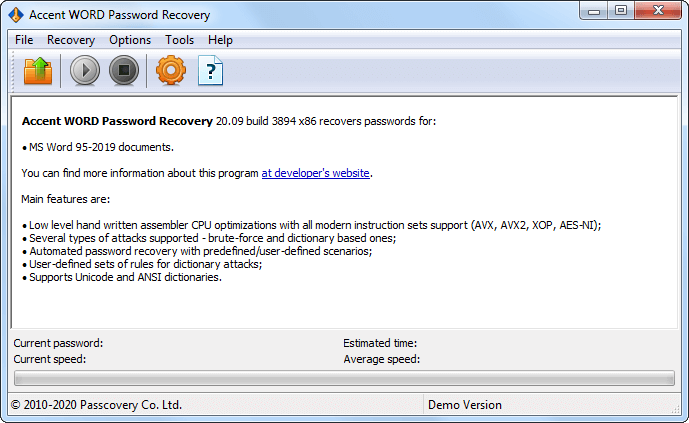 Main window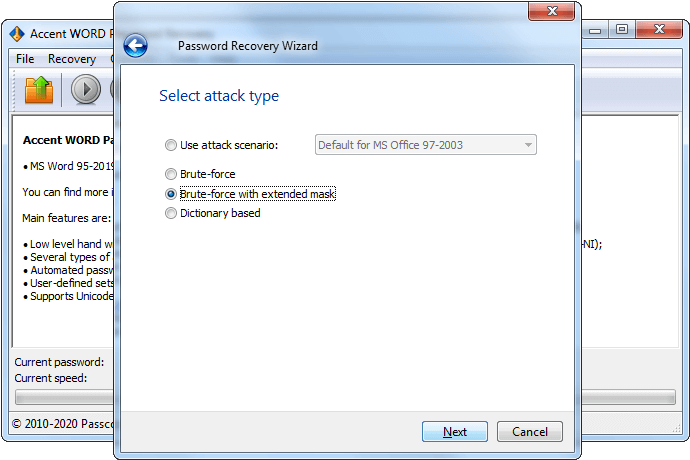 Choosing a Password attack in AccentWPR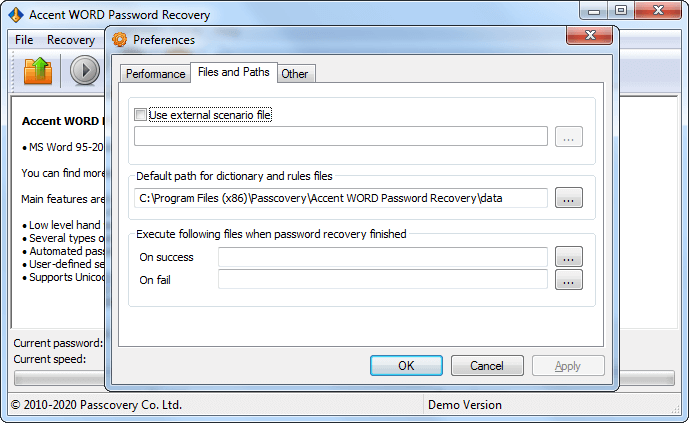 Program Settings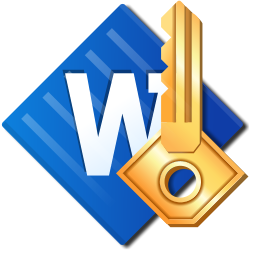 Official AccentWPR Icon
Knowledge base
Follow us
Partners