Accent ZIP Password Recovery for Zip/WinZip archives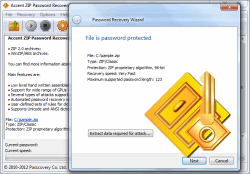 Accent ZIP Password Recovery is the professional tool for recovering lost passwords to ZIP archives, with support for both classic encryption and the hard-to-crack WinZip AES encryption (.zip and .zipx archives). Lightning-fast recovery speeds accelerated on AMD and NVIDIA video cards and a pared-down interface put AccentZPR in a class of its own.
Key Advantages
Full support for classic Zip archives created in any archiver (WinZip, 7zip, pkzip, WinRar, and more)
Full support for ZipX archives created in WinZip archiver
Speed maximized for AMD and Intel processors
Recover passwords up to dozens times faster with accelerated recovery using AMD / NVIDIA video cards
Best performance for the price
Accent ZIP Password Recovery fully supports classical Zip archives and recovers the passwords to archives created using any popular software (7Zip, pkzip, WinRar, WinZip and more).
The software is optimized for all modern Intel and AMD processors.
Accent ZIP Password Recovery uses AMD and NVIDIA graphics cards to boost recovery speeds up to dozens times* with a each GPUs. GPU computing technology are used for recovering passwords in archives with classic ZIP encryption and WinZip AES encryption.
The power of modern graphics cards gives an incredible performance boost, and their flexibility, scalability and affordability make AccentZPR the optimal solution for recovering lost Zip/WinZip passwords.
Main Features
Supports all types of ZIP archives (including classic ZIP encryption and WinZip AES encryption)
Recovers password protected .zip, .zipx archives
Implements three types of attacks: brute force attack, mask attack and dictionary attack
Offers the option of automated password recovery with predefined/user-defined scenarios
Allows to set password mutation rules for dictionary attacks
Offers the position masking feature for brute force attacks
Supports NVIDIA graphics cards with CUDA technology
Supports AMD video cards with OpenCL technology
Supports Unicode and ANSI dictionaries
Supports command-line interface (CLI)
Graphic interface is easy to use
Runs on

Windows

11 and early Windows systems
Great

SecurityApplication

with $

40

USD

for Basic License
Supported Formats and Password Types
Protection
Classic (ZIP 2.0)
AES (WinZIP 9+)
Compression
Standard
(stored, deflate, deflate64)
Advanced
(PPMd, WavPack, etc.)
Standard
(stored, deflate, deflate64)
Advanced
(PPMd, WavPack, etc.)
Password to open:
C/G
—
C/G
C/G

C

- CPU recovery

G

- GPU recovery
Types of Attack
Accent ZIP Password Recovery supports three types of password attack, each of which has its pros and cons (learn more). Dictionary attacks are usually the most practical approach, saving time by limiting the search to the most likely passwords.
Automated Password Recovery
Scenarios define blocks of the most common passwords. The software uses pre-defined scenarios to automatically try common passwords without any user input. Great feature for new users.
Configurable password recovery scenarios
Experienced users can create their own recovery scenarios using a special feature of Accent ZIP Password Recovery. Scenarios allow users to define a set of rules that are used by the program to search for the password and flexibly control the arrays of checked values.
Macrolanguage
Accent ZIP Password Recovery uses a macrolanguage to describe password mutation rules for dictionary attacks. This makes it easy to tweak passwords, add words and symbols, and combine passwords from multiple dictionaries. This approach cracks passwords like "pa55word" or "VeryStrongPassword1234" much faster than other options. This option will be useful for forensic computing professionals and law enforcement.
Extended Mask Features
AccentZPR has an extended mask function that defines the set of symbols used in each position of a generated password during a brute force attack. The mask makes it easy to rapidly try all the passwords that meet its conditions (examples of a positional mask). Another useful feature for professionals.
GPU Compatibility
Accent ZIP Password Recovery is compatible with AMD and NVIDIA graphics cards supporting NVIDIA CUDA and OpenCL technology. In other words, AccentZPR can run on all modern AMD and NVIDIA graphics cards.
All the features of the program are available in our absolutely free demo version.
Licensing
The demo version of Accent ZIP Password Recovery comes with a number of restrictions:
displays only two first symbols in the password
attacks cannot be run longer than for 30 minutes
not saves a Password Recovery Status file
uses only single GPU device
To gain unrestricted access to all of the features of the program, choose a license based on your needs and usage:
| | Home License | Business License |
| --- | --- | --- |
| ZIP 2.0 | CPU | CPU |
| WinZip/AES | CPU | CPU |
| Unrestricted | ✔ | ✔ |
| 1 year of free updates | ✔ | ✔ |
| Free technical support | ✔ | ✔ |
| Personal home use (1 PC) | ✔ | ✘ |
| Corporate use (1 PC) | ✘ | ✔ |
| | Buy for 40 $ | Buy for 60 $ |
With an Accent ZIP Password Recovery license you get:
Unrestricted access to all features
Free updates for one year
Free technical support
Payment is available via various online and offline methods. The full list of options depends on the region and is available on the order page. All transactions related to license purchases for software are secure and strictly confidential.


Recovering a WinZip 14 password using an ATI 5970 graphics card (1,150,000 passwords per second) is 30 times faster than the speed you get using an Intel i7-820 processor (36,500 passwords per second) and approximately 17 times faster than the Tableau TACC1441 hardware accelerator (65,000 passwords per second).
Accent ZIP Password Recovery Reviews
Password Cracking: GPGPU-Style - Andrew Ku, THG: "When we slap two GeForce GTX 570s together and enable SLI, Zip 2.0 encryption starts to look like Play-Doh. Thanks to optimized code, we can push 1.5 billion passwords per second. This is a bit insane...."
User Ratings
See what people are saying about Accent ZIP Password Recovery and share your own opinion.
Point102, Japan:"As of Feb 2019, For personal use, this software is the fastest among some famous password recovery software I checked by using the trial.
FYR,
CPU OS win10 / Corei7 4770/GPU GTX1070 / Memory 24GB,/
The MAX speed was over 1,100,000,000 at Brute force attack.
The Min speed was around 80,000,000.
The average was 900,000,000 plus."
Anonymous, Germany:"Had to unscramble old zip-files nobody could help remembering the password(s). Tried other tools and software. Most satisfying results came with AZPR. Did a lot of good work"
Dieter Hartung, Germany:"Software did recover a six character password in less than three minutes. Using the program of a competitor didn't make the jobs in about one hour, so I canceled it."
John D., USA:"Easily, easily the best password cracker I used. I only had one file that needed to be cracked. Thanks!"
Mats K., Sweden:"Impressive piece of software!"
Hughs Hall:"Seems to be really powerful, for anyone who needs this kind of product. Amazing."
Andrew Mayne, United Kingdom:"Found my forgotten password quickly using a Geforce GTX650 GPU and clever combinations of attacks of AccentZPR."
Total Scores: 5 stars with 6 reviews
Technical Support
Want to learn how to use Accent Password Recovery products? Find the answers here.
Our website contain a AccentZPR User's Manual. Please, learn it.
Have a suggestion, question or request about any of our software? Contact our Service Team for a rapid response.
* Service Team response times vary depending on request volume, the complexity of a given request and the time of day the request was received. We usually respond within 24 hours Monday through Friday, excluding weekends and holidays.
Passcovery Suite
Looking for more? You need Passcovery Suite — a multi-format premium tool for password recovery on AMD and NVIDIA video cards.
Passcovery Suite supports Adobe PDF, Microsoft Office and OpenOffice/LibreOffice documents, Zip and RAR archives, Apple iOS and Blackberry OS backups, encrypted TrueCrypt volumes and WPA/WPA2 handshakes. The software works on AMD/NVIDIA video cards and guarantees the highest possible password recovery speed on any computer.
NB: Passcovery Suite uses a RAR password recovery module and an interface that are identical to those used in AccentZPR.
Accent ZIP Password Recovery Top Questions
Accent ZIP Password Recovery is a Windows program with advanced features to ensure fast searching (i.e. recovery) of lost or forgotten Zip passwords with classic and WinZip AES encryption. It employs GPU acceleration on NVIDIA/AMD.
Key features of the best Zip password remover:
Flexible range customization options to cut off all unnecessary checks
Maximum speed of brute force attack
GPU acceleration on graphics cards
It is due to these 3 reasons that experts recommend AccentZPR
Crack a Zip password – probably not, recover a Zip password – perhaps yes!
Your chances of successfully cracking a Zip password depend on how complex it is, how much you know of its structure, and how fast your password cracker performs brute force attack.
If this is a random someone else's password, and you nothing about it, then cracking it would require to go through all possible passwords. And because of the password strength, there is no fast track for the job.
If it is your own password you can't find or recall, try the extended (positional) mask option or dictionary mutation to reduce the range by cutting off redundant checks. Then simply let AccentZPR to apply GPU acceleration and close in on the lost password. There you go. Your Zip password is now successfully recovered.
Quick Info
Version 23.03 от 2 Марта 2023
Supporting NVIDIA® GeForce RTX™ 40 family of video cards (Ada Lovelace architecture)
Supporting GPU and APU of AMD Radeon™ RX 7000 series (RDNA™ 3 architecture)
Improved compatibility with the highest end (maximum performance) GPUs from AMD and NVIDIA
Size: x64 – 8640 Kb
Platform:

Windows 11/10 and earlier versions of Windows
GPU technologies: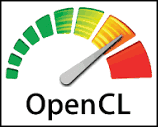 Screenshots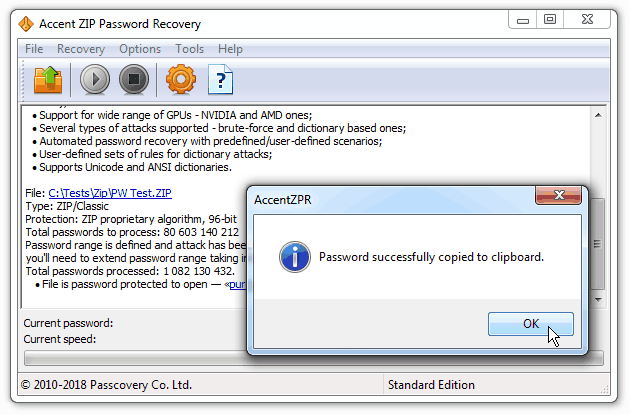 Main window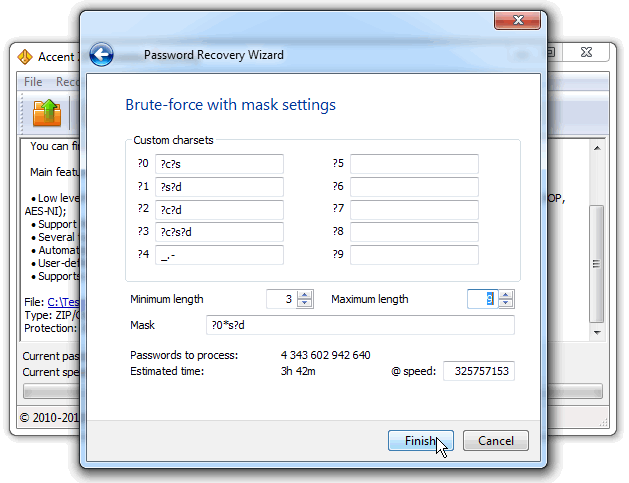 Extended (position) mask settings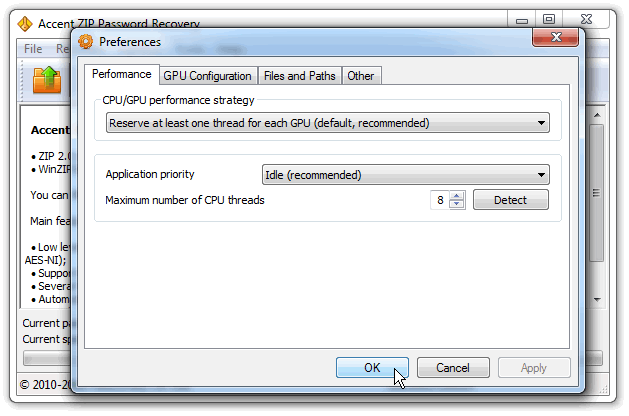 Program settings
Knowledge base
Follow us
Partners