Excel Password Remover for Excel 95-2019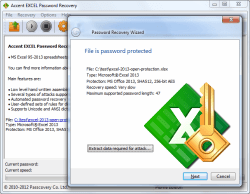 Accent EXCEL Password Recovery is the complete lost password removal solution for any Microsoft Excel files. AccentEPR is proven to recover and remove all types of passwords to Microsoft Excel 95-2019 spreadsheets (.xls/.xlsx files).


Quick password recovery for Excel 95-2019 files (.xls/.xlsx)
Here's a video tutorial on everything you can do with Accent EXCEL Password Recovery and how easy it is: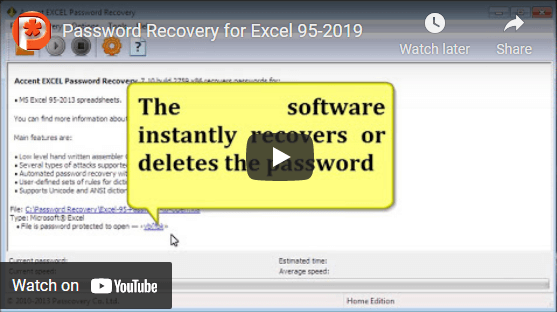 What can the Excel Password Remover do?
Recovering Passwords to Open Microsoft Excel files is now up to ten times faster, making Accent EXCEL Password Recovery one of the fastest Excel password removers available. Want to learn more?
Accent EXCEL Password Recovery Key Features:
Supports Excel 95-2019 files
Supports many types of passwords:

Passwords to open Excel 6-95 files (instantly cracks passwords for removal)
Passwords to open MS Excel 97-2019 files (choose from three types of attack to recover passwords for removal)
Protect sheet passwords in MS Excel files (instantly cracks passwords for removal)
VBA (macros) passwords for Microsoft Excel files (instant cracks Excel VBA password)

Brute force, mask and dictionary attacks
Graphic interface is easy to learn and use
Works with all

Windows

operating systems from Windows 10 back to Windows Vista/7
Try out all the Excel password remover features with our absolutely free demo version.

Get even more features
Want more from your Excel password remover? Register your copy of Accent EXCEL Password Recovery and get:
Unlimited functionality (demo version only cracks passwords of up to four characters)
40% discount for home use
Free updates within current version
Free online tech support
Secure online payment form
Instantly receive email registration number once your payment is processed
Convenient payment via secure online form using credit card or PayPal
Purchase an Accent WORD Password Recovery home license for 40 $ or a corporate license for 60 $.

With Accent EXCEL Password Recovery – the most effective password removal tool – you become an expert Excel password remover. Download the demo version to try out all the features. Then register your copy for access to the program's full potential.


Learn More:

Take a look at our all-in-one Accent OFFICE Password Recovery solution: recovers and removes lost passwords to documents created in Microsoft Access, Microsoft Excel and Microsoft Word.
EXCEL Password Remover Top Questions
Accent EXCEL Password Recovery is a Windows program to instantly remove Excel Restrictions Password (Worksheet password, VBA password etc.) and to recover strong password to open Microsoft Excel 95-2019 documents.
Microsoft Excel 2-95-2019 passwords that protect from unintentional editing can be instantly removed:
Password to Modify
Excel Sheet Password
Workbook Password
Excel VBA password
You can also instantly recover Password to Open of Microsoft Excel 2-6-95 documents.
Remove a Microsoft Excel document password
Open a password-protected document and enter the password (recover the lost password with AccentEPR in case you forgot it)
Go to File → Info → Protect Workbook and click Encrypt with Password
Erase the contents of the Password box, click OK, and then save the document again
Quick Info
Latest version: 23.03 March 1, 2023
• support for Microsoft Excel 2021 spreadsheets
• internal code enhancements
• full Windows 11 compatibility
Size: 8024 Kb
:

Windows 11/10 and earlier versions of Windows
Screenshots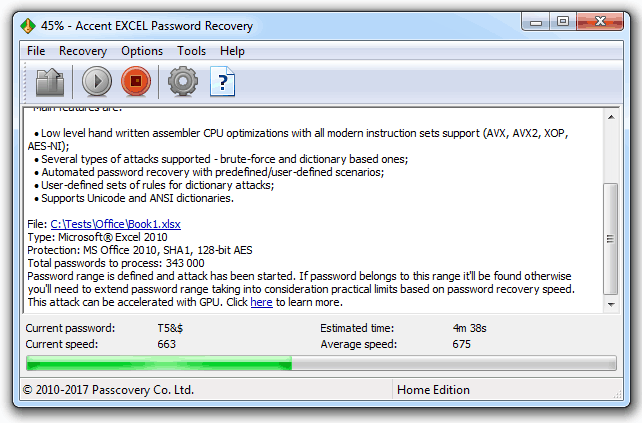 Main window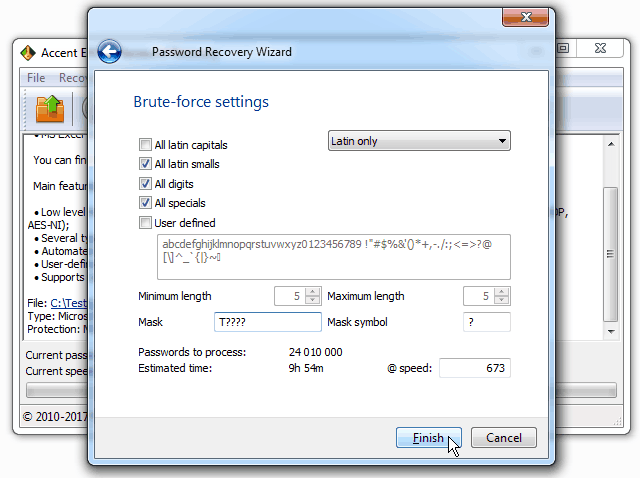 Choosing a Password attack in AccentWPR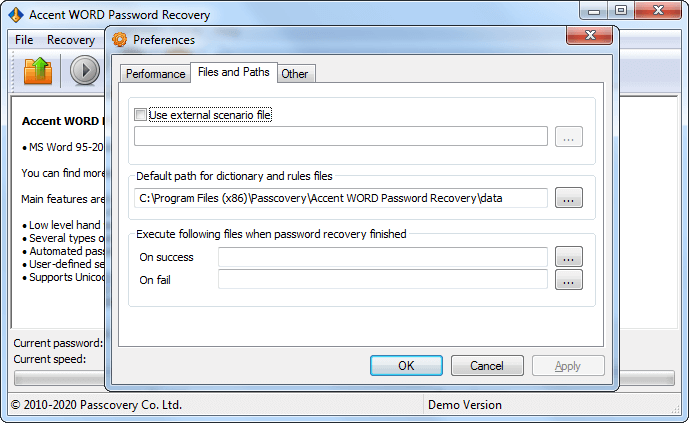 Program Settings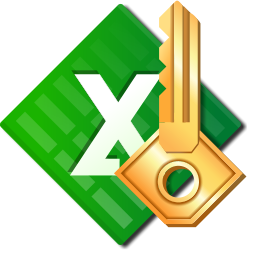 Official AccentEPR Icon


Main window Task Setup
Knowledge base
Follow us
Partners