Accent WORD Password Recovery can handle password protected Word documents
Accent WORD Password Recovery enables you to restore a lost or forgotten password with a view to opening or saving changes in a password protected document created in Microsoft Word 6 - 2013.


Accent WORD Password Recovery instantly removes:
Password to modify
VBA password
Password to open documents created in Microsoft Word 95/97(French Edition)
To recover a password for opening a document Accent WORD Password Recovery applies one of the three methods (attacks types):
Dictionary-based attack
Brute force attack
Mask-based brute force attack
An Automated password recovery, Configurable password recovery scenarios and a Password mutation rules will help you quickly get used to the program, its features and start restoring passwords right away. Context help, FAQ and YouTube Channel will give you answers to many usage-related questions.
Accent WORD Password Recovery features Extended Mask. An advanced mechanism for specifying a mask: you can specify the range of possible values individually for each position in the password that will be generated.
The program also has a Rules Editor for a dictionary-based attack. It is a dictionary manager that allows you to search several dictionaries one by one for the password (it transposes and emits characters, adds digits, etc.).
A password protected Microsoft Word document is no longer a problem. With Accent WORD Password Recovery you can restore any passwords.
Accent WORD Password Recovery is distributed as shareware (try before buy). The unregistered version has only one limitation: the maximum length of a recovered password is 4 characters. This limitation is removed by registering your copy. Registration price is 40 $ for home using and 60 $ for business.
Take a look at our "all-in-one" Accent OFFICE Password Recovery tool: recover lost or forgotten password to documents created in the latest versions of main Microsoft Office applications: Microsoft Access, Excel, PowerPoint and Word.
Quick Info
Latest version: 23.03 от 1 Марта 2023
support for Microsoft Word 2021 documents
internal code enhancements
full Windows 11 compatibility
Size: 7652 Kb
:

Windows 11/10 and earlier versions of Windows
Screenshots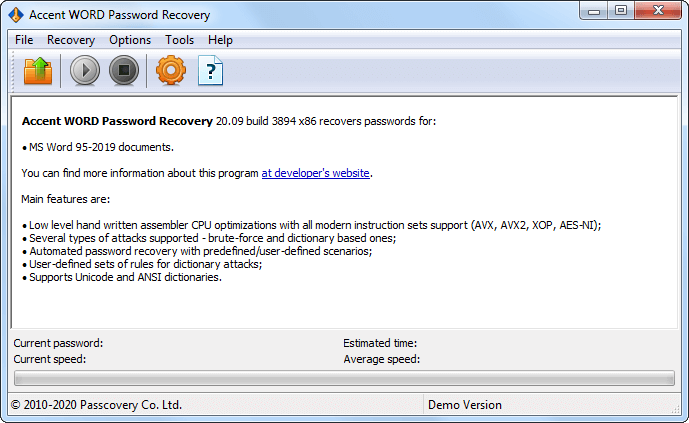 Main window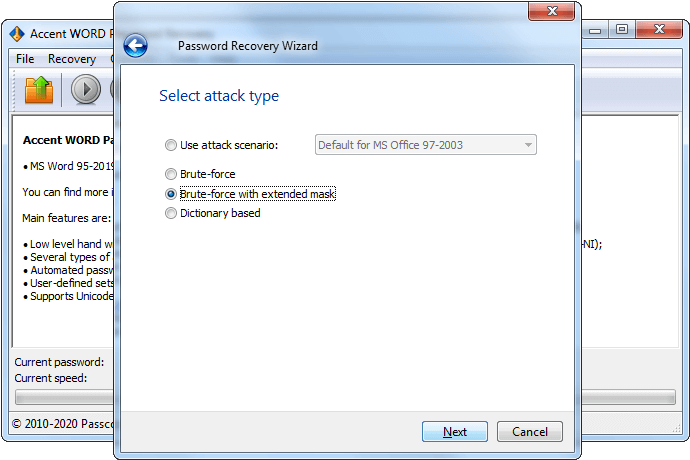 Choosing a Password attack in AccentWPR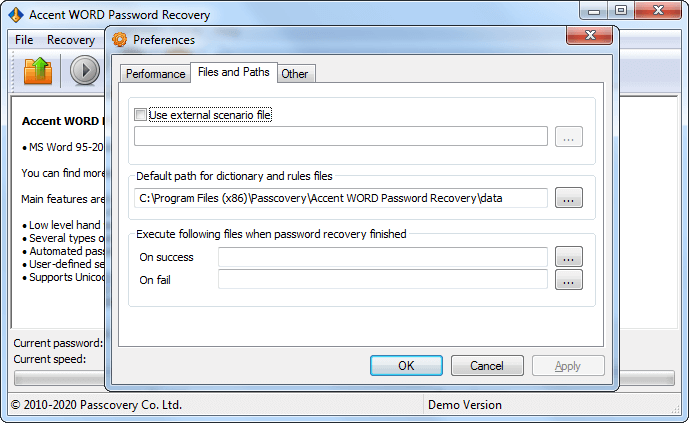 Program Settings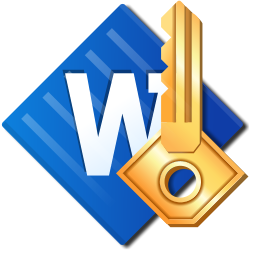 Official AccentWPR Icon
Knowledge base
Follow us
Partners