Accent OFFICE Password Recovery

Accent OFFICE Password Recovery is an "all-in-one" tool that helps you recover lost or forgotten passwords to your documents created in Microsoft Office 95-2010 applications: Access, Excel, Word, and PowerPoint. Some types of password can be instantly restored (Excel VBA password for example). For other passwords there are three attack types including a brute force attack with a mask and advanced options while attacking using a dictionary. Start recovering passwords immediately with the easy-to-use graphical interface which includes context help, Task Creation Wizard and a step-by-step tutorial
Supported Formats and Password Types
Versions:
Password to open:
Password to modify:
VBA Password:
MS Access
6.0
•*
-
•*
97-2003
•*
-
•*
2007
C
-
-
2010
G
-
-
MS Excel
2-5
•*
-
-
6-95
•*
•*
•*
97-2003
C
•*
•*
2007-2010
G
•*
•*
2013-2021
G
•*
•*
MS PowerPoint
XP-2003
C
•*
-
2007
G
•*
•*
2010
G
•*
•*
2013-2021
G
•*
•*
MS Word
2-5
•*
-
-
6-95
•*
•*
•*
97-2003
C
•*
•*
2007-2010
G
•*
•*
2013-2021
G
•*
•*
OpenOffice
1.1 - 4.x
G
-
-
LibreOffice
3.3b-7.x
G
-
-

•*

- instant recovery

•*

- instant removes

C

- CPU recovery

G

- GPU recovery

-

- not supported
Accent OFFICE Password Recovery features an Advanced Mask Composer for specifying a mask: you can specify the range of possible values individually for each position in the password that will be generated.
Accent OFFICE Password Recovery also has an Advanced Dictionary Manager for a dictionary-based attack. It is a dictionary manager that allows you to search several dictionaries one by one for the password. It is transforming passwords from the dictionary and adding digits to them.
According to the test results Accent OFFICE Password Recovery holds the speed record in recovering tough passwords (passwords to open). Find out more.
Accent OFFICE Password Recovery is distributed as shareware (try before buy). The unregistered version has only one limitation: the maximum length of a recovered password is 4 characters. This limitation is removed by registering your copy. Registration price is 60 $ for home using and 90 $ for business.

Also we provide a line of separate (therefore less expencive) tools: Access Password recovery, Excel Password recovery, Word Password recovery and Money Password recovery.
Quick Info
Latest version: 23.03 (March 2, 2023)
Supporting NVIDIA® GeForce RTX™ 40 family of video cards (Ada Lovelace architecture)
Supporting GPU and APU of AMD Radeon™ RX 7000 series (RDNA™ 3 architecture)
Improved compatibility with the highest end (maximum performance) GPUs from AMD and NVIDIA
Increased speed of brute-force attack on password using SHA512 algorithm
Size: x64 – 10932 Kb
Platform:

Windows 11/10 and earlier versions of Windows
GPU technologies: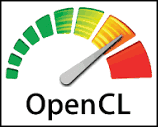 Screenshots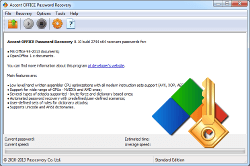 Main window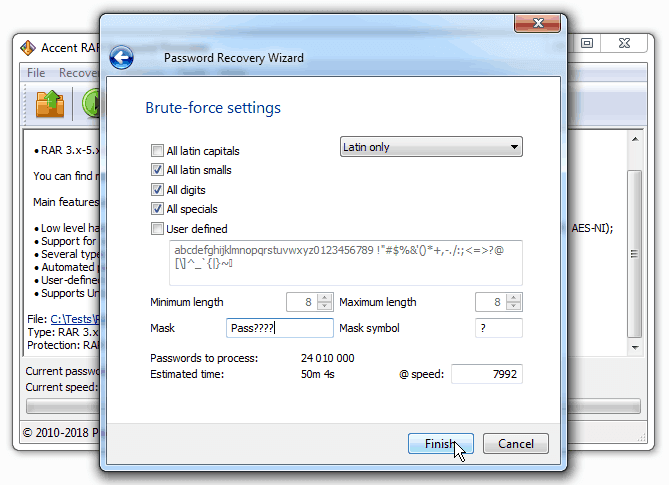 Brute force settings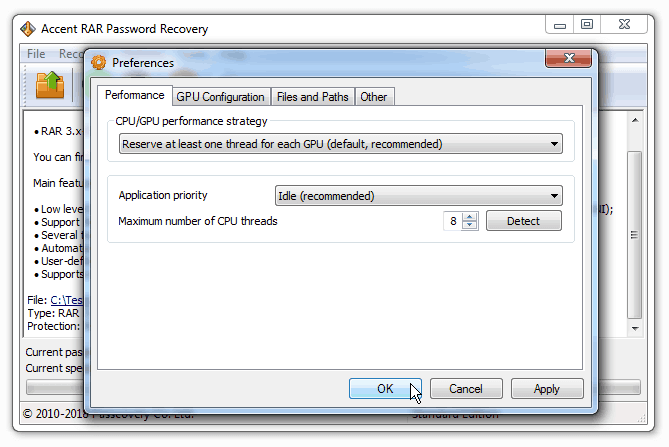 Program's settings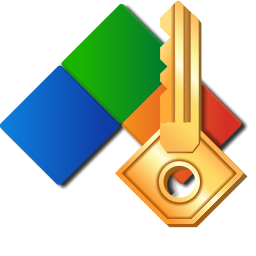 Knowledge base
Follow us
Partners